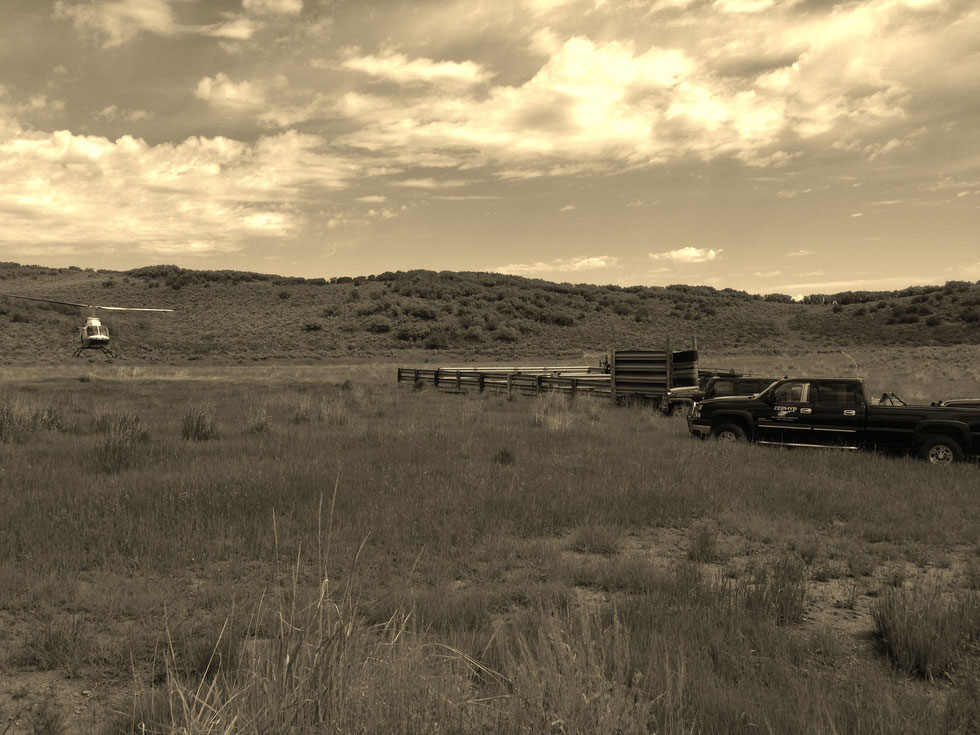 Sometimes the best way to view a real estate is from the air. That was true in the case of the 16,000 acre Williams Fork Mountain Ranch just south of Hayden, Colorado. What a beautiful piece of property, with stellar views, tons of wildlife, water sources, and close proximity to several amenities such as the Yampa Valley Regional Airport and the Steamboat Ski Resort. It would be nearly impossible to view the entire tract of land from the ground, so we worked with the Mason & Morse Ranch Company to get aerial footage so they could advertise this gem of a ranch tucked between the Flattop Wilderness Area and the Routt National Forest. The result was a professional and effective video that they can use to advertise this property for auction. Take a look:
We had to bring a fuel truck since the repaving project at the airport was not yet complete and we could not refuel there on the day of the shoot. An on-site fuel truck can offer a valuable element of convenience for our clients. The cost of a fuel truck and driver is often far less than the cost of the ferry time to an airport for refueling. We've used it for a variety of projects -- everything from wildlife survey in the field to remote video shoots to multi-day utility jobs where there just isn't an airport nearby to get the job done. 
This wasn't the only aerial real estate viewing project we have done in the last few weeks, actually there have been a handful. Often our clients like to take in a bird's eye view of a large property and it's surroundings prior to landing at the site and touring the facility itself. What better way to get a feel for a big piece of land than by helicopter. And then you get to land there and walk around! Now that's the way to do it. We have worked with several agents that specialize in large ranch properties in the area, and have lots of references if you need them. Let us know if we can help you with a property for sale in the Yampa Valley or beyond.